---
Welcome to Fujisawa Symphony Orchestra Home Page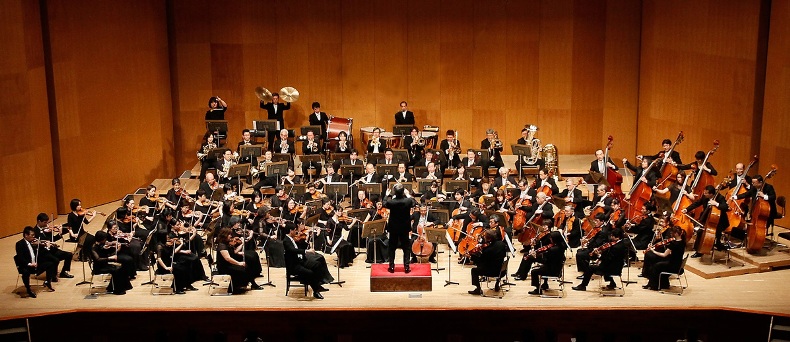 The main homepage in Japanese is here.
Fujisawa Symphony Orchestra
Fujisawa Symphony Orchestra has contributed to the growth of culture in Fujisawa city by giving classical music concerts twice a year since its foundation in 1959. We also take part in unperiodical special concerts sponsored by Fujisawa City Culture Foundation for the citizen. We are proud of playing an important role in performing Fujisawa Civic Opera, great pleasure for the residents, produced by Fujisawa City Culture Foundation every other year. Guided by the late Yoichiro Fukunaga, the orchestra's founder and conductor for 30 years, and by successive leaders of the orchestra, Fujisawa Symphony Orchestra was awarded Kanagawa Prefecture Culture Reward in 1995. We have 120 amateur members.


Activity
Main activity; periodical concerts twice a year, Fujisawa Civic Opera every other year and special concerts in Fujisawa Civic Hall. Irregularly we give introductory music concerts for school pupils. We send our members to Festival Orchestra concert produced by Kanagawa Amateur Orchestra Association.


Rehearsal
We rehearse from 7:00 to 9:30 pm, every Saturday, at Fujisawa City Kugenuma Komin-Kan (Kugenuma community center).


  
---